I didn't think I would post today, but I'm in the Halloween spirit so I'm linking up with the Friday Five hosted by Courtney, Cynthia, and Mar. I got in a chilly 10K run this AM and even spotted a few dogs already in costume-SO cute.
I'm really excited to dress up as Wonder Woman, my spirit animal tonight and to have a few pumpkin beers, some candy, and have fun!
1. Dressing up, obviously. I really like getting into dressing up and looking ridiculous in public because it's fun. People get silly and creative and most of it is all in good fun. Minus all the weird, super sexy costumes. I still really can't get over the Sexy Olaf costume.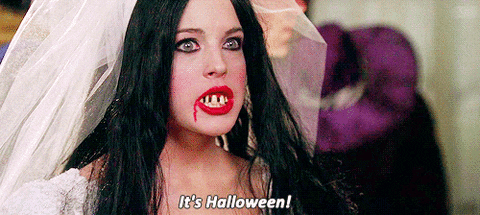 My favorite costumes which I coordinated with my boyfriend from the past few years include Curious George and the Man in the Yellow Hat & The Walking Dead's Rick Grimes and a zombie nurse.
2. A close second is the candy. It's literally a holiday where you walk around and get free candy. Amazing. Even if in my mid-twenties and eat a bunch of the candy I bought for trick or treaters before Halloween, I still am snagging a couple Reese's Cups and popping a few more in the freezer for later on Halloween.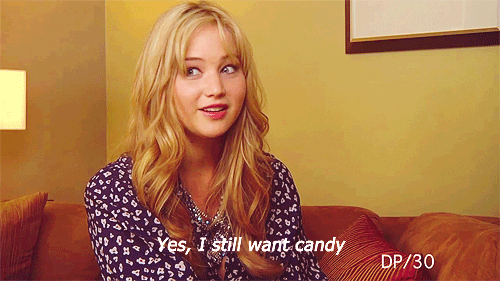 3. Especially candy corn. Even though it's kinda weird and pure sugar, it's addictive.
Check out the history of candy corn here-I found it very interesting!
4. Pumpkin everything. I'm not trying to give a basic girl answer and be like OMG PSLs and pumpkin everything
(see all basic Fall girl activities
here
, haha)
.
I've been pretty chill about it lately mostly because it's gotten a bit overboard. I just like carving pumpkins, pumpkin spice coffee (check out my recipe here), and It's the Great Pumpkin, Charlie Brown.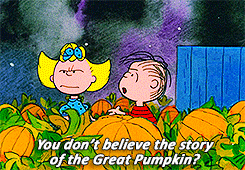 5. Hocus Pocus. A Halloween classic.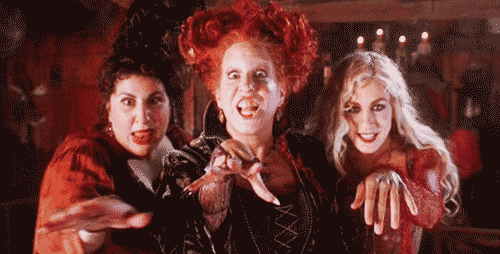 What is your favorite part about Halloween? Are you dressing up this year? Do you have a favorite scary movie?