Well the past few weeks have been a whirlwind, and I CANNOT believe that Christmas is next week. I've been so busy with work, shopping, gift wrapping, and attending parties. Luckily, I made plenty of time to do my favorite holiday activities around Baltimore during this time of year. Here are some of my favorite Baltimore holiday tradition and events from this year!
Five Favorite Baltimore Holiday Traditions
Favorite light show:
Baltimore's Washington Monument Lighting
The lighting of the Washington Monument in Baltimore (which came before the D.C. one in case you were wondering) is one of the biggest holiday events of the season and happens to take place right around the corner from me. There are lots of vendors selling food and drinks along with choirs and an appearance from the mayor. It all ends with the lighting of the monument and a firework and light show set to holiday music!
Favorite holiday run:
Celtic Solstice 5 miler
This race is my last race of the year and continues to sell out due to the awesome premiums, hot wine and soup after the race, and lore of the time it was run during a blizzard! It also starts with bagpipers and has lots of runners we're their holiday gear! You can read my recap from this year's race here!
Favorite Christmas lights display:
Miracle on 34th Street in Hampden
The tiny 34th Street in Hampden is famous for having amazing holiday lights and decorations on all the houses on the block. It's an annual holiday must-see for city-dwellers and beyond!
Favorite New Attraction:
Christmas Village in Baltimore
This was the first year this German-style Christmas Village popped up in the Inner Harbor, and it made for a lovely afternoon. While I was a little disappointed in the size and variety of vendors, it was nice to look at some beautiful ornaments and enjoy a hot German wine called gluhwine. I'm all for more holiday events popping up around the city!
Favorite Christmas decoration:
Christmas trees and stockings
I know this is pretty generic, but I really love the look of Christmas trees everywhere. Even in the hospital I work at there is a big, beautiful (and professionally decorated!) Christmas tree in the lobby. Some of the streets in the city have big snowflake and holly lights strung from the light poles. Something about holiday decorations in businesses, houses and apartments, and along the streets makes me smile.
Link up with me!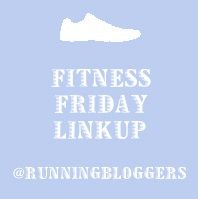 What is your favorite holiday event or tradition?